REAL ESTATE PROJECTS IN NAGA
Features for June 2021
Are you looking for an investment that can endure and still appreciate even during the pandemic? According to The Manila Times, the real estate industry in 2021 remains a stable and safe option for investors. This is because of the country's business environment and national infrastructure projects soon to be completed all over the country. The real estate sector continues to be resilient and real estate project developments are more bullish than before.
Real estate developers are now looking at the outskirts of Metro Manila and as far as the Bicol Region in real estate investments. Due to work-at-home arrangements to mitigate the risks of COVID-19 infections, families are now going back to their provinces. They are now investing more in homes where they can stay for longer times. Families are also taking advantage of the promos from developers and financing institutions. Developers and banks are offering more buyer-friendly promos during this time of pandemic. Here is an overview of some projects within the city of Naga:
DETAILS OF THE PROJECTS
UMA Residences
This development is the first-ever towering condo building in the region. UMA Residences offers condotel units and residential condominiums with fully furnished and semi-furnished units, respectively. Condotel owners are entitled to 45 free stays in the 4-star hotel every year, receive a quarterly share from the hotel room rental revenues, and own a room with a condominium certificate of title under their name. Residential Condominium unit owners enjoy the luxury of living in a hotel, own a residence in Naga City's most iconic building along Magsaysay, and own your private balcony overviewing the City of Naga or the Naga City River.
St. Andrew Residences
This is a first-class subdivision development located at Concepcion, Grande, Naga City developed by Caneridge Investments, Inc (CII). CII is a company by DMCI Holdings Incorporated, a major player in real estate development nationwide. St. Andrew features more than 6,000 sqm allocated only for the amenity area including several facilities. The development features 3 swimming pools, a function hall, reception, concession shops, a basketball court, an indoor badminton court, a fitness gym, parks and playgrounds, and more. Due to the future local government projects along the Almeda highway, this location is the best investment in Naga in terms of land appreciation value.
DECA Sentrio
this 8-story condominium development located at the heart of the City of Naga. It is the best condo residences for starting professionals and families who want to live where everything is just within their reach. This low-cost condominium development offers the lowest monthly amortization scheme for a residence within Naga City's CBD. Get the low price before the price increases on June 15, 2021.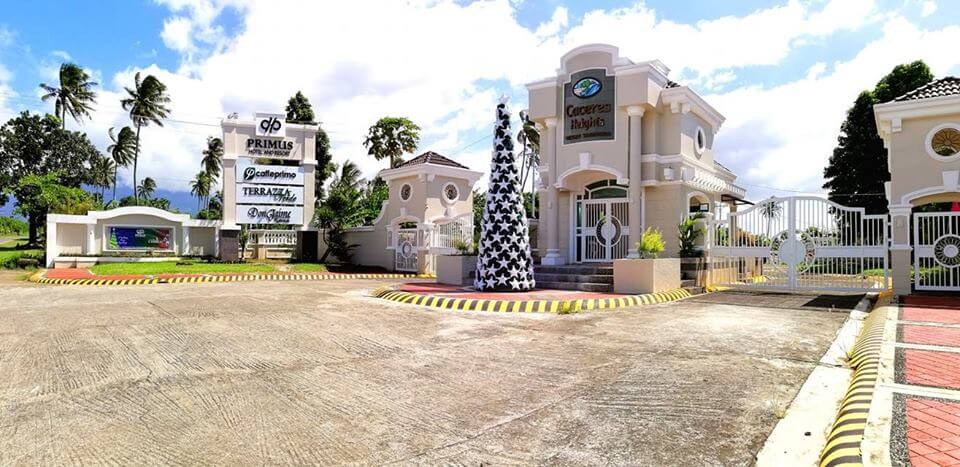 Caceres Heights
If you are looking for a property away from the busy streets of Naga in an exclusive subdivision, this development is for you. Located just 15 minutes away from the city, you can enjoy in Caceres Heights the fresh air and the serenity of Mt. Isarog. Complete with landscaped gardens, a grand entrance gate, 24-hour security, a hotel, coffee shop, swimming pool, and more. Caceres Heights offers the lowest price per sqm in Naga. This is an investment that you would like to check. Grab your unit this month and beat the price increase on July 1, 2021.
Teodoro Realty is accredited by the developers of the above-mentioned projects. We are happy to assist you with your Real Estate Investment. Contact us now and schedule a Free real estate investment consultation with us.